Hackett's Blog - 'You Are The Ref'
13th Jul 2020
In 1981 having officiated the 100th FA Cup Final at Wembley I was approached by the Editor of SHOOT MAGAZINE enquiring if I would be interested in working with top artist Trevillion on his renowned YOU ARE THE REF strips.
Little did I appreciate that this would result in a collaboration that would last for so long and continues to this day.
Our strips featured in every copy of the SHOOT MAGAZINE and after several years we switched to the Guardian Newspaper where they featured often in the Sunday Supplement.
Each Wednesday I would receive a phone call from Artist Trevillion, and he would ask me three questions selected from hundreds submitted by the readers.
Trevillion would then draw an iconic piece of art of a well-known player and illustrate the remainder of the strip.
Here is a typical example of one of the strips below. My answers would be printed on another page in the newspaper.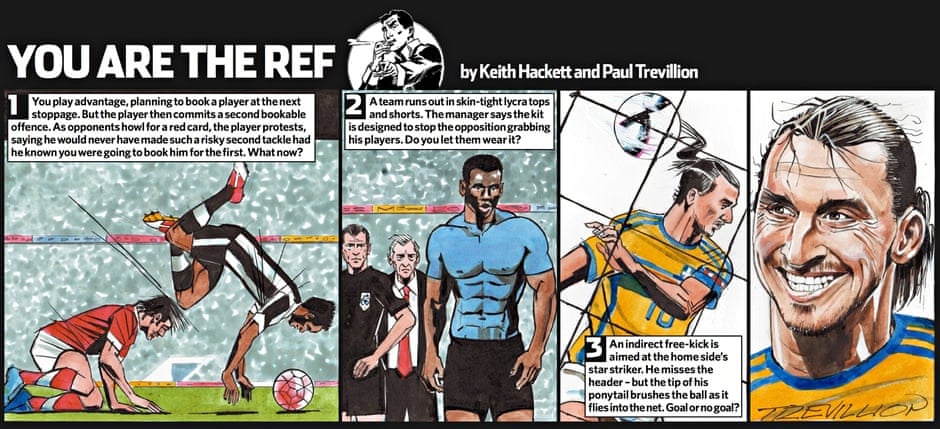 Over the years we have produced several books using the strips and the British Embassy have used them for promoting the English Language around the world.
Carlsberg one of the World's leading brands used the YOU ARE THE REF Strips on their printed beer mats and these proved to be very popular.
The aim of our YOU ARE THE REF Cartoon strips is to educate and inform football fans around the world with regard to the laws of the game.
Keith Hackett
President